Would You Like a No Obligation Consultation?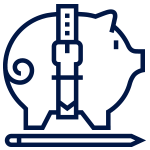 Retirement Solutions that Help You Sleep at Night
We are trained to help you best protect your hard-earned retirement assets in today's market conditions while avoiding unnecessary risk. Our goals are to help you achieve all of your long-term retirement dreams, while having your accountant, lawyer, and retirement advisor all at one convenient business location in your community. We all look forward to serving you and providing you with a worry-free retirement. CLICK HERE TO LEARN MORE.
Workshops to Enhance Your Knowledge
Knowledge is power. It is critical for you to have a good understanding of what challenges and opportunities exist for you in retirement. We feel clients who know more are able to make stronger decisions – and feel confident about what they are doing. Our educational, no-obligation workshops are designed to get you pointed in the right direction in three key areas: Income Planning, Long Term Growth Planning, and Tax Planning. Check out the Workshop page for more details. CLICK HERE TO LEARN MORE.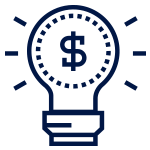 Real Wealth Weekly
Real Wealth Weekly is your library resource for education and awareness on today's most important financial subjects. Each episode features nationally recognized guests and industry experts, all sharing stories and ideas that encourage clients to make smart decisions with their money. Users have the ability to search our episode library for your topic of interest. CLICK HERE TO LEARN MORE.
Tax Planning & Preparation
Your income tax story does not have to be written by the IRS alone. There are strategies and planning that should go hand in hand with your long term retirement income goals. We believe that good tax planning is a critical part of your long term plans, and that is why we have been preparing taxes since 2002. It is the combination of our accountants working alongside our financial advisors that makes our firm so effective in tax planning. You need to be aware of the opportunities and dangers that exist for you in the tax code. CLICK HERE TO LEARN MORE.