Would You Like a No Obligation Consultation?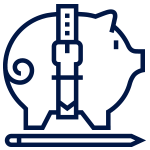 Retirement Solutions that Help You Sleep at Night
We are trained to help you best protect your hard-earned retirement assets in today's market conditions while avoiding unnecessary risk. Our goals are to help you achieve all of your long-term retirement dreams, while having your accountant, lawyer, and retirement advisor all at one convenient business location in your community. We all look forward to serving you and providing you with a worry-free retirement. CLICK HERE TO LEARN MORE.
College planning for both student and parents
Students and parents, are you looking for answers regarding funding, deadlines, and applications? What about colleges, majors, and careers? We have experienced firsthand how families struggle with paying for their kids college education without wrecking their own retirement, and how students feel overwhelmed by the process. We are here to help. Check out the College Planning page for more details. CLICK HERE TO LEARN MORE.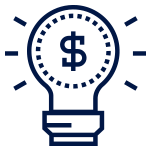 Real Wealth Weekly
Real Wealth Weekly is your library resource for education and awareness on today's most important financial subjects. Each episode features nationally recognized guests and industry experts, all sharing stories and ideas that encourage clients to make smart decisions with their money. Users have the ability to search our episode library for your topic of interest. CLICK HERE TO LEARN MORE.
Personal Income Tax Preparation
We have been preparing tax returns for over 15 years and regularly complete over 1000 personal and corporate returns. Come experience what has been called one of the best values in Chicagoland! CLICK HERE TO LEARN MORE.
---
Mutual of Omaha

Allianz

TD Ameritrade

Fidelty

Client 6

Guggenheim

Trans America

Lincoln

Voya

John Hancock
---